Building Solutions is involved with solar projects across NYS & much of the Atlantic Coast. We perform land clearing, stumping & grubbing and other forms of civil work as needed to transform unused land into a renewable, green energy source that helps power local communities across the United States.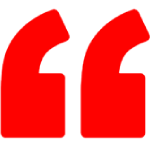 "I've worked with Building Solutions for almost ten years, doing property maintenance and construction. As an absentee landlord of commercial property, I require and need reliable help to maintain my property. Building Solutions has performed extremely well, at reasonable costs and within 'on time' schedules. I recommend them."
- Sy Israel
Take $500 off of a roof replacement! Mention this deal at the time of your estimate to take full advantage of this amazing deal.
Get in touch with us today!