From site work to home additions, we do it all at Building Solutions of Elma, NY. We use teams of experienced, professional contractors to ensure a standard of excellence unmatched by our competitors. We get beautiful projects done on time and on budget. Explore our residential and commercial projects in our gallery below, then give us a call.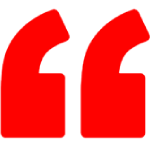 "I've worked with Building Solutions for almost ten years, doing property maintenance and construction. As an absentee landlord of commercial property, I require and need reliable help to maintain my property. Building Solutions has performed extremely well, at reasonable costs and within 'on time' schedules. I recommend them."
- Sy Israel
Take $500 off of a roof replacement! Mention this deal at the time of your estimate to take full advantage of this amazing deal.
Get in touch with us today!